彩虹像素打砖块 Crazy rainbow brick breaker game
今天才见识到日本人有一极致的坑爹游戏, 彩虹打砖块. 真的是太极致了. 截图如下
Just try a Japanese crazy rainbow brick breaker game. Very intensive. i have some snapshots shown below
整个游戏像极了人生,事业或很多东西,你从一个小点开始,维持着呵护着和寻找亦或制造着机会。一旦抓住,你就会进入最绚烂的阶段,无数彩虹般的事物在你面前。而过了之后,渐渐的少了,在最后阶段,取决于运气,你可能一直维持下去,或者clear。
Here is the beginning, fairly common brick breaker game right? a breaker, a move "pad"?, wait, where is the brick? how many of them?
please check the little tiny pixel brick, at the right bottom of red region. OMG, how long can i finish this ……whole RAINBOW?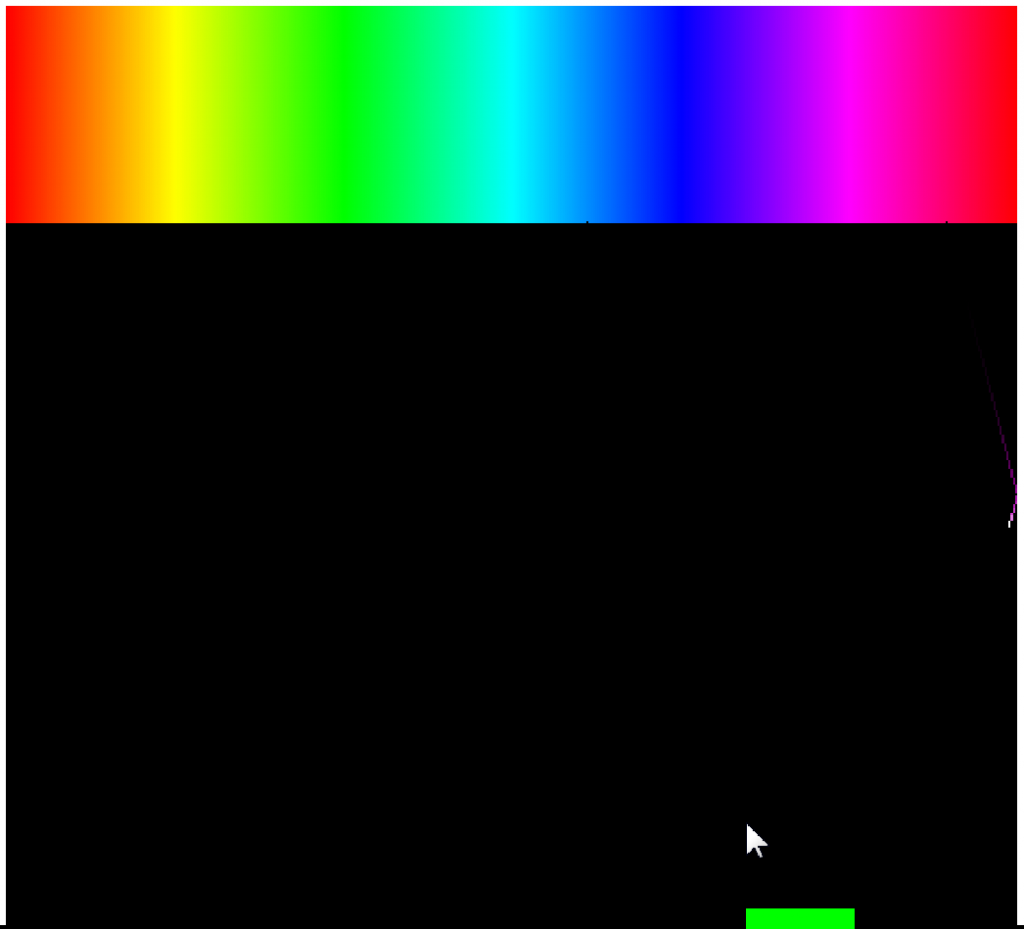 This little fly brick just like a seed, it can break other bricks in the rainbow, AND turn the brick into them. so in my point of view, it's a exponential rule here. and make sure you are take GOOD care of the bricks that fly nearly horizontally. that's your HOPE to finish this game.
then at a LUCKY time, one brick just SHAVED almost one layer of bricks for you. MAGIC happened.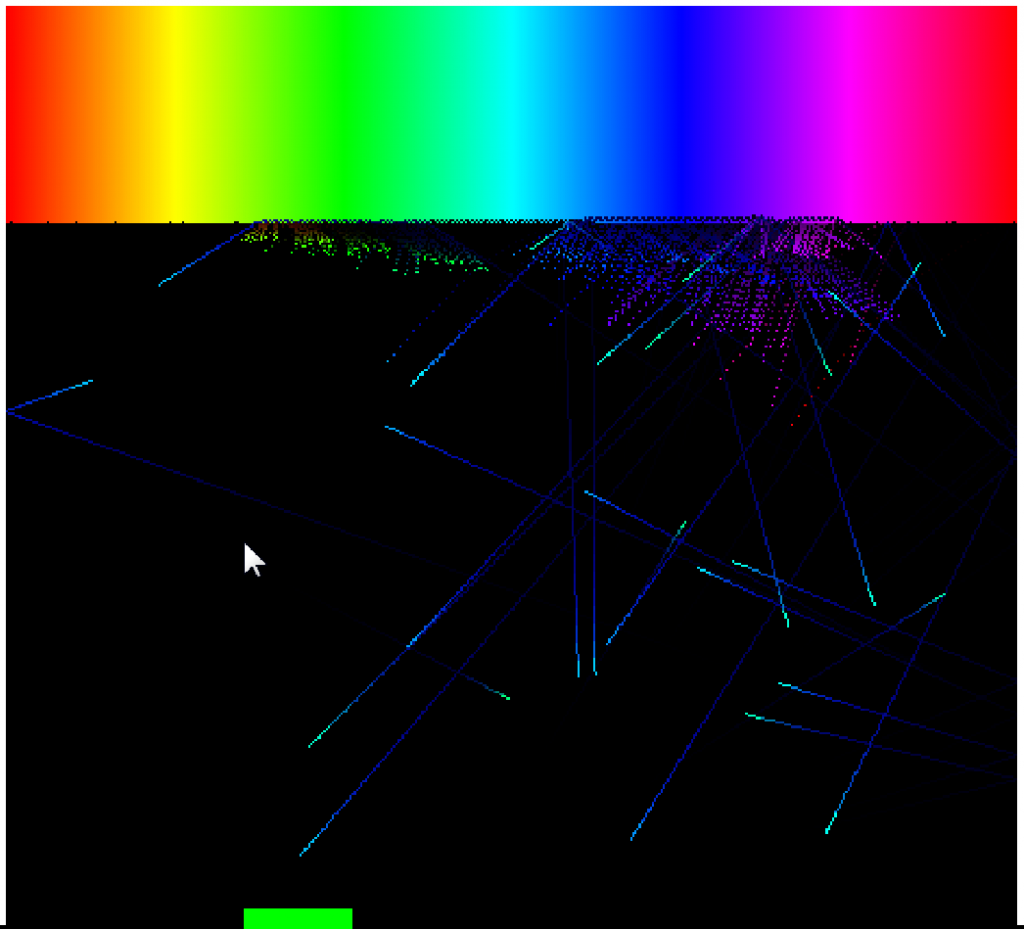 you using the whole branch of bricks to make more flying bricks. and more and more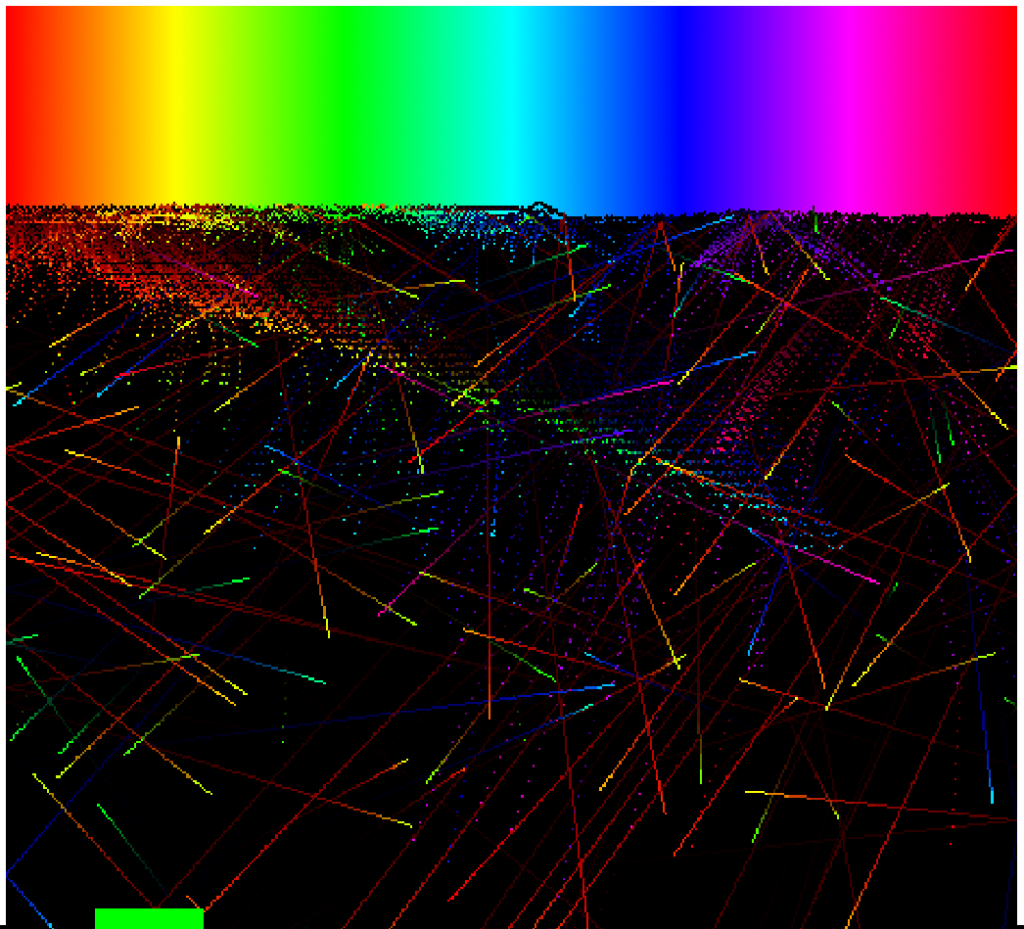 actually if you made the first wave of bricks move correctly, it'll, like, self eliminate.
this is just 30 seconds after the magic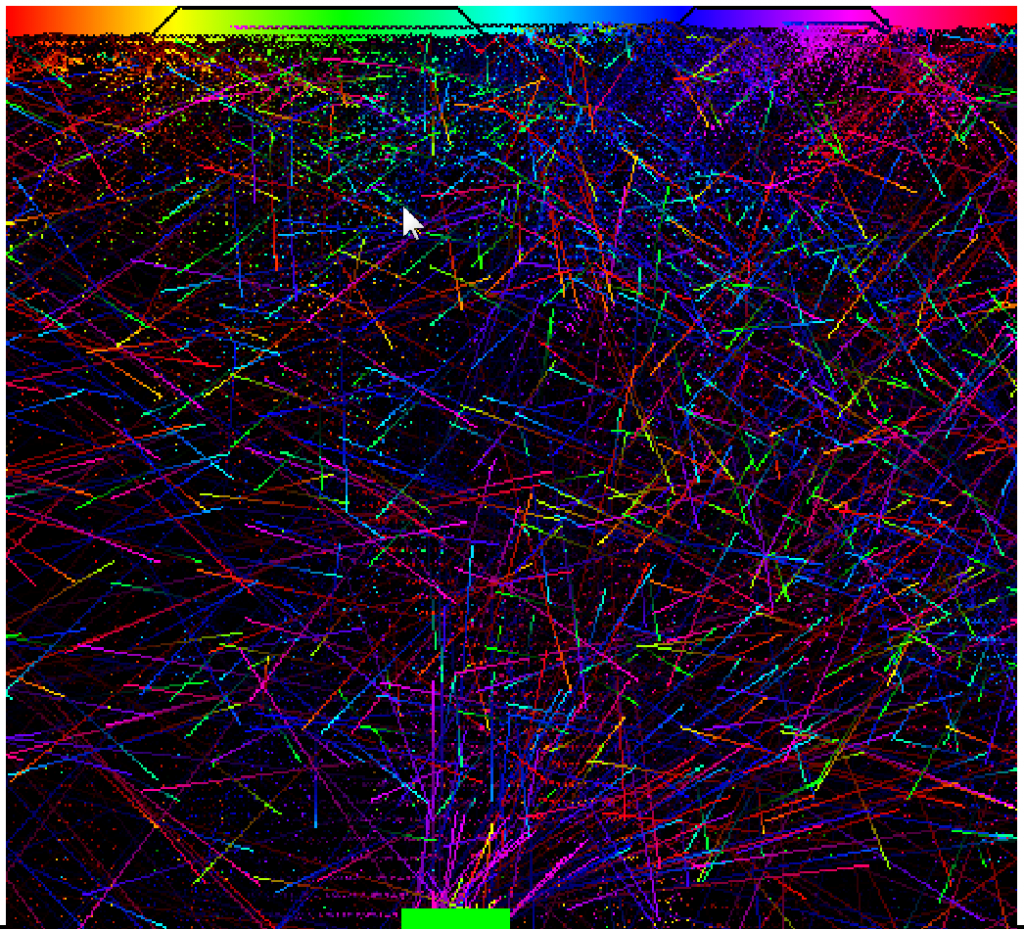 only several bricks remain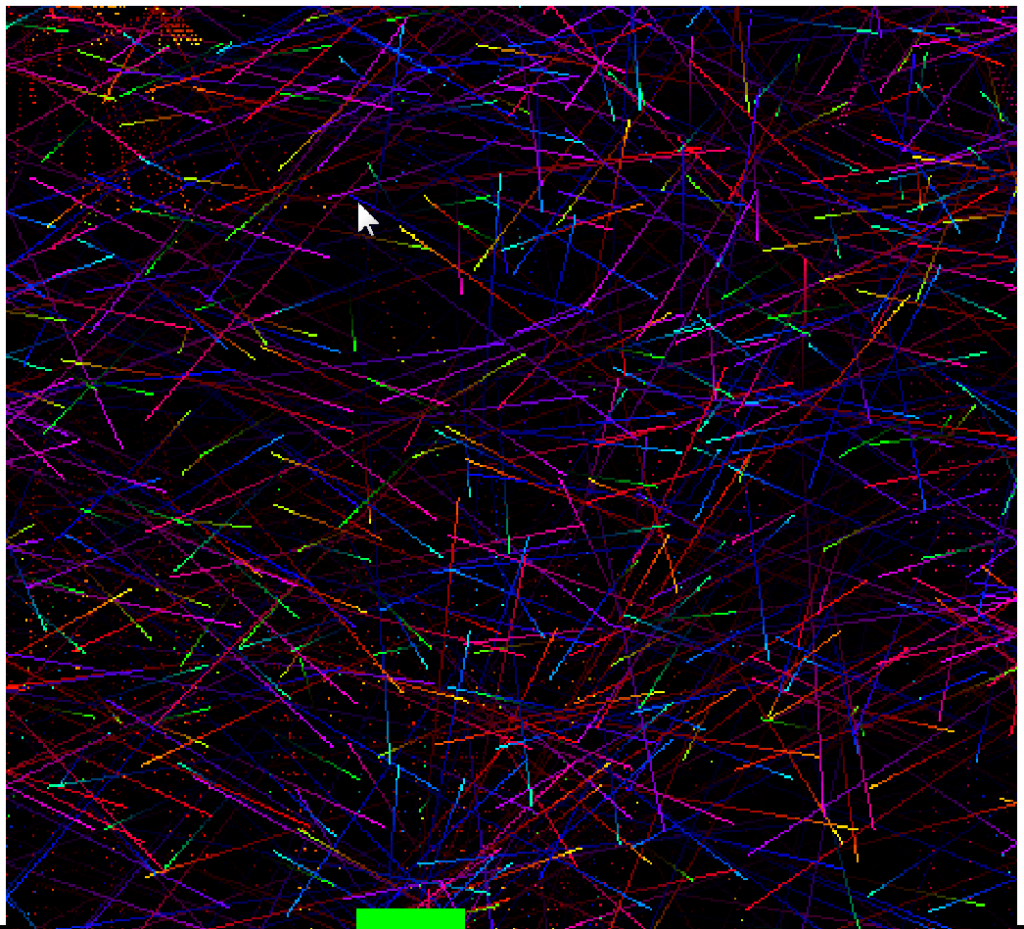 fewer and fewer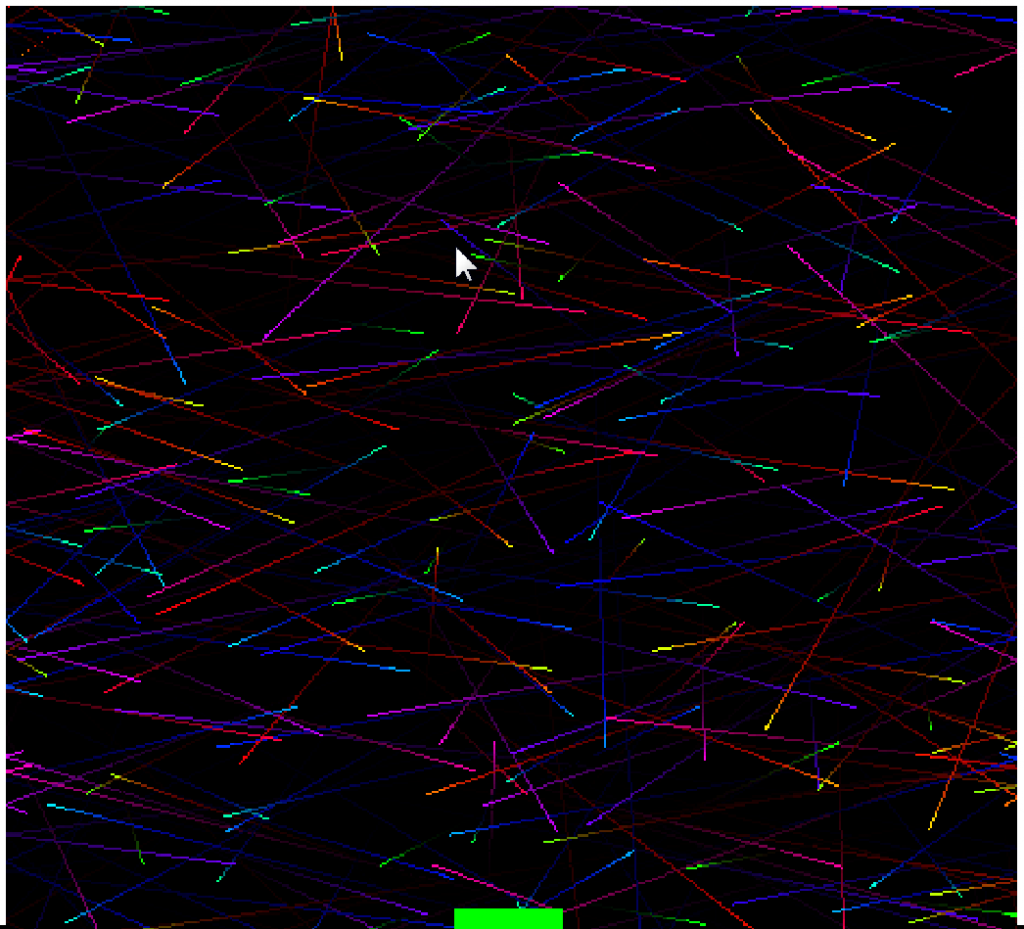 and, DONE. if you are take good care of that horizontal buddy. just 2 mins down to here.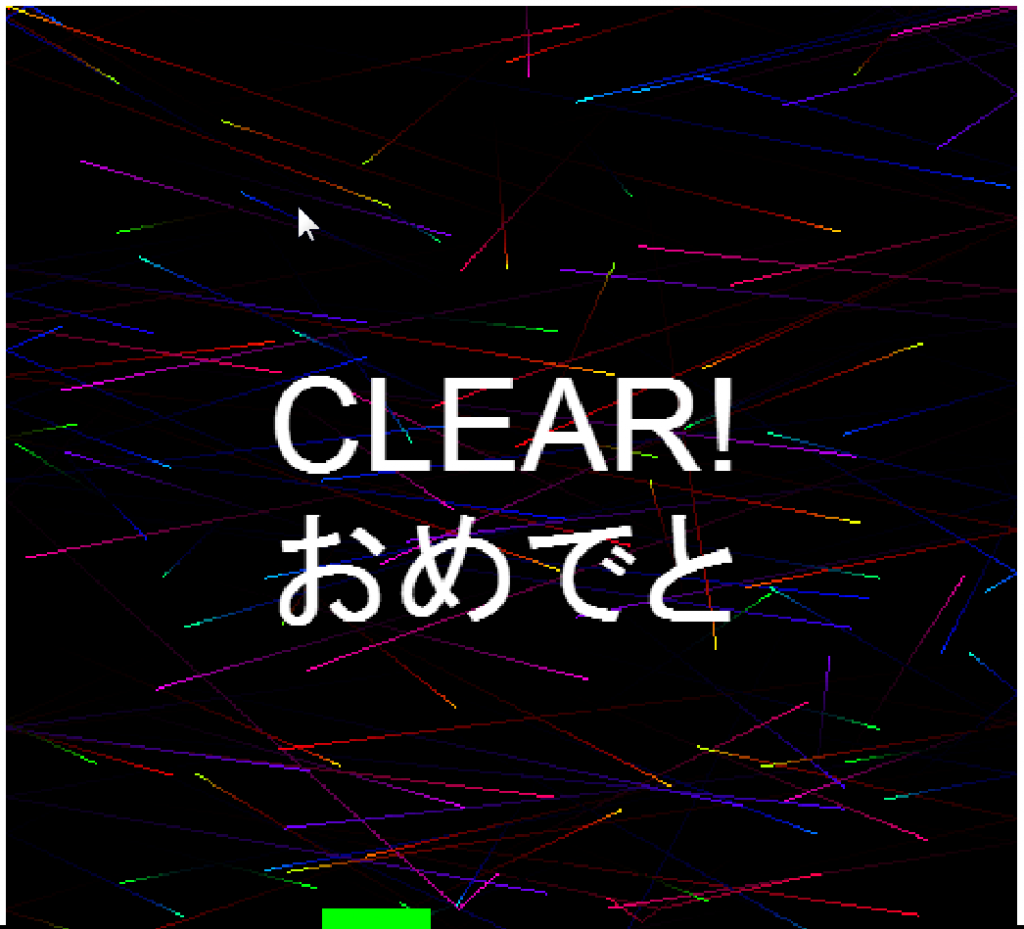 i played this game at the following site:
for international player :
http://wonderfl.net/c/tNGi/fullscreen
对于中文用户可以点击:
http://www.u148.net/game2/2013/4/Bricks/index-2.html
enjoy!